Posts for tag: cosmetic dentistry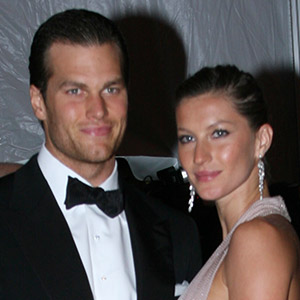 Love at first sight—it's an endearing notion found in movies and novels, but perhaps we're a little skeptical about it happening in real life. Then again, maybe it does once in a blue moon.  According to supermodel Gisele Bündchen, something definitely happened the first time she met pro quarterback Tom Brady in 2006. And it all began when he smiled.
"The moment I saw him, he smiled and I was like, 'That is the most beautiful, charismatic smile I've ever seen!'" Bündchen said in an article for Vogue magazine. That was all it took. After a three-year romance, they married in 2009 and have been happily so ever since.
Both Brady and Bündchen have great smiles. But they also know even the most naturally attractive smile occasionally needs a little help. Here are three things our happy couple have done to keep their smiles beautiful—and you could do the same.
Teeth whitening. Bündchen is a big proponent of brightening your smile, even endorsing a line of whitening products at one point. And for good reason: This relatively inexpensive and non-invasive procedure can turn a dull, lackluster smile into a dazzling head-turner. A professional whitening can give you the safest, longest-lasting results. We can also fine-tune the whitening solution to give you just the level of brightness you want.
Teeth straightening. When Bündchen noticed one of her teeth out of normal alignment, she underwent orthodontic treatment to straighten her smile. Rather than traditional braces, she opted for clear aligners, removable trays made of translucent plastic. Effective on many types of orthodontic problems, clear aligners can straighten teeth while hardly being noticed by anyone else.
Smile repair. Brady is a frequent client of cosmetic dentistry, sometimes due to his day job. During 2015's Super Bowl XLIX against the Seattle Seahawks, Brady chipped a tooth, ironically from "head-butting" his Patriots teammate Brandon LaFell after the latter caught a touchdown pass. Fortunately, he's had this and other defects repaired—and so can you. We can restore teeth as good as new with composite resin bonding, veneers or crowns.
This superstar couple, known for their advocacy of all things healthy, would also tell you a beautiful smile is a healthy one. You can help maintain your smile's attractiveness with daily brushing and flossing to lower the risk of staining and dental disease, regular dental visits, and "tooth-friendly" eating habits.
And when your teeth need a little extra TLC, see us for a full evaluation. You may not be in the spotlight like this celebrity couple, but you can still have a beautiful smile just like theirs.
If you would like more information on ways to enhance your smile, please contact us or schedule a consultation.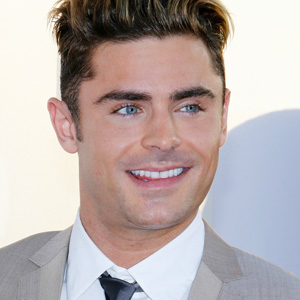 Actor Zac Efron has one of the top smiles in a business known for beautiful smiles. Bursting on the scene in 2006 at age 18 in High School Musical, Efron has steadily increased his range of acting roles. He recently starred as Ted Bundy on Netflix, wearing prosthetics to match the notorious serial killer's crooked teeth.
With his growing fame, Efron's attractive smile has become one of his more memorable attributes. But it wasn't always so. Before Hollywood, Efron's smile was less than perfect with small, uneven teeth and a gap between his top front teeth. Before and after pictures, though, make it quite apparent that the actor has undergone a significant smile makeover.
While fans are abuzz on the 411 regarding his dental work, Efron himself has been hush-hush about his smile transformation. We won't join the speculation: Instead, here are a few possible ways you can get a more attractive smile like Zac Efron.
Teeth whitening. A single-visit, non-invasive teeth whitening procedure can transform your dull, stained teeth into a brighter, more attractive smile. Although the effect isn't permanent, it could last a few years with a professional whitening and good oral practices. Having it done professionally also gives you more control over the level of shading you prefer—from soft natural white to dazzling Hollywood bright.
Orthodontics. Like Efron, if your teeth aren't quite in proper alignment, straightening them can make a big difference in your appearance (and your oral health as well). Braces are the tried and true method for moving teeth, but you may also be able to choose clear aligner trays, which are much less noticeable than braces. And don't worry about your age: Anyone with reasonably good dental health can undergo orthodontics.
Bonding. We may be able to correct chips and other slight tooth flaws with durable composite resins. After preparing your tooth and matching the material to your particular color, we apply it directly to your tooth in successive layers. After hardening, the unsightly defect is no more—and your smile is more attractive.
Veneers. Dental veneers are the next step up for more advanced defects. We bond these thin, custom-made layers of dental porcelain to the front of teeth to mask chips, heavy staining and slight tooth gaps. Although we often need to permanently remove a small amount of tooth enamel, veneers are still less invasive than some other restorations. And your before and after could be just as amazing as Zac Efron's.
Improving one's smile isn't reserved for stars like Zac Efron. There are ways to correct just about any dental defect, many of which don't require an A-lister's bank account. With a little dental "magic," you could transform your smile.
If you would like more information about how to give your smile a boost, please contact us or schedule a consultation. To learn more, read the Dear Doctor magazine articles "The Magic of Orthodontics" and "Porcelain Veneers."